Syntegon Technology is a leading global process and packaging technology provider. Formerly the packaging division of the Bosch Group, the company, headquartered in Waiblingen (Germany), has been offering complete solutions for the pharmaceutical and food industries for over 50 years. More than 6,100 employees at 30 locations in more than 15 countries generated a total revenue of 1.3 billion euros in 2019. The portfolio of intelligent and sustainable technologies includes stand-alone machines, as well as complete systems and services. Fields of application in the pharmaceutical industry are the production, processing, filling, inspection and packaging of liquid and solid pharmaceuticals (e.g. syringes and capsules). In the food industry, the portfolio includes process technology for confectionery as well as packaging solutions for dry foods (e.g. bars, bakery products and coffee), frozen foods and dairy products.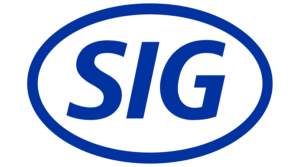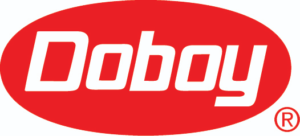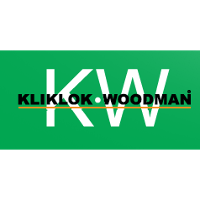 Fortress Technology is a global leader in the design, manufacturing and sales of metal detection systems.
Since 1996, Fortress has created custom manufactured equipment and software for thousands of clients around the world. Designed with longevity in mind, Fortress's equipment is easily serviced and upgraded – it will never become obsolete – saving thousands over the lifespan of the system. With a focus on responsive customer service, Fortress Technology is the only choice for your metal detection needs.
For more than 60 years, Hildebrand has been one of the leading global providers of industrial cleaning systems. We combine Swiss engineering with quality.
We build technically advanced, economic and reliable industrial cleaning systems and see ourselves as a competent provider of comprehensive solutions.
With an export share of over 80% and in collaboration with our own subsidiaries and representative offices in around 50 countries, we are an internationally renowned company with a global presence.
VormenFabriek Tilburg, the worlds leading player in mould-making manufacture for over 100 years.
VormenFabriek combines a strategy of innovation, client collaboration and best-in-class mould manufacturing to deliver the world's highest-quality polycarbonate and silicone rubber confection moulds.
The company's deep knowledge estate built over time in the industry combined with a rich and responsive customer care process leads to a real competitive advantage that is demonstrated by their products and those who use them.
With more than 50 years of experience in the bakery sector, IMAFORNI offers industry-leading equipment and complete production lines for cakes, pies, cookies, soft and hard biscuits, layer cakes, pastries, pizza, crackers, snacks and selected bread applications. Our proprietary technologies and full line integration capabilities mean that we can provide turnkey systems for a wide range of products, and all from a single source.
GEA/IMAFORNI expertise and solutions span every stage of bakery product processing, from ingredients reception and bulk handling, to liquid and powder processing, control systems, refrigeration and packaging services.
Technology is our passion.
We engineer and manufacture turnkey industrial Sponge Cake Lines and associated turbo mixing, processing and decoration equipment.
All new technologies and developments created in our Research and Development and Innovation teams are transferred directly to our clients to offer a state of the art production line. A unique, tastier and modern final product is the result.
A team that highly motivated Professionals combines competences and specialized technology from conceptual creation of your project to the simulation of the final line. Our clients are our best partners, we offer them a lot more than innovative systems. Our equipment is designed and built following our client's needs and requests for a tailor
Inline Filling Systems designs and manufactures a world class, application specific, liquid filling machine for almost all major industries. With over 700 packaging machinery products, engineering experience spanning 20 years and $100MM of installations installed in over 50 countries, Inline Filling Systems is your worry free choice for turnkey liquid packaging installations.
For more than forty years our approach to packaging machine supply has involved a careful examination of Customer needs through a deep technical analysis. We specialize in high speed industrial cartoners, case packers, shrink-wrappers and robotics.
We have learned how to transform needs into concrete solutions using extensive know-how and global supply experience. The packaging machines that we offer provide robust, long term solutions and are the most innovative equipment that you can find in the market.
The success of Zambelli is measured in the many "repeated customers" who, continue to involve Zambelli in their future plans. The Zambelli method utilizes a close relationship with customers that does not end with the supply of a packaging machine but continues over the years.
V-Shapes S.r.l., is a company specialized in innovative solutions for the packaging world.
The Board of Directors is composed by highly skilled professionals working in different areas of the packaging industry, from engineering to plastic material experts.
With the brilliance of our highly skilled technicians and engineers, and through the cooperation with many worldwide leading packaging companies, together with the already experienced leadership of Burattini Christian (inventor, creator, founder and former C.E.O. of a company for unit-dose one hand opening system for liquid products) a breakthrough technology has arisen: V-Shapes®.
New and Used Machinery for the production of chocolate and confectionery items. Cluster Depositors,
Conches, Melting tanks, Decorating Machines, Slab lines with cooling.
Focus Areas:
Production and distribution of new and second hand machines for the confectionery industry
Repairing and rebuilding of second hand machines (also external brands)
Backed by years of Family ownership and experience (started 1930) as well as practical application, we design and build machines for the processing of chocolate directly in our works. Since we follow our own production steps, the specific customer requirements and experience can flow into the production process of the machine.